SWAMID - Swedish Academic Identity Federation
SWAMID is an identity federation that includes most higher education institutions and government agencies that is involved in higher education and research in Sweden. A list of member institutions can be found in Swedish at https://www.sunet.se/swamid/medlemmar/. SWAMID offers quality assured and secure identification of employees, students, alumni and other associated in higher education in Sweden, in the Nordic countries, in the rest of Europe and also in North America and Asia... read more at www.sunet.se/swamid.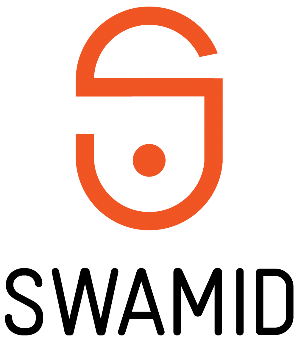 Read our Getting Started with SWAMID page. Looking for technical information and guides? The eduroam and SAML WebSSO sections are for you. Our SWAMID Advisories page contains information about current security events related to SWAMID. Our SWAMID News and SWAMID Events pages contain link to current activities and updates from the SWAMID Operations and Board of Trustees.
SWAMID Wiki Language
The SWAMID Wiki is mostly provided in English to facilitate integration of SWAMID by non-Swedish speaking organisations and companies. There is however pages in Swedish when the intended readers are from Sweden.
Den 31 januari 2018 kommer att vara den sista dagen det är möjligt att använda Shibboleth Identity Provider version 2 i SWAMID. Det har då gått 1½ år sedan den blev "end of life". Även om det ännu inte har uppstått några kända säkerhetshål anser vi att det är dags att sätta ett sistadatum. Tjänsteleverantörer som använder SWAMID, direkt eller via eduGAIN, sätter sin tillit till att SWAMIDs medlemsorganisationer sköter sin identitetshanteringsmiljö på ett bra och säkert sätt och att då efter 1½ år efter end-of-life fortsätta använda en nyckelkomponent urholkar tilliten.
The old SWAMID Inside has moved from wiki.swamid.se, i.e. portal.nordu.net, to wiki.sunet.se. We hope that all information has be transferred and all links within the wiki works. If you find any errors please inform SWAMID Operations. Most links on the old wiki.swamid.se are correctly redirected to wiki.sunet.se.