SWAMID - Swedish Academic Identity Federation
SWAMID is an identity federation that includes most higher education institutions and government agencies that is involved in higher education and research in Sweden. A list of member institutions can be found in Swedish at https://www.sunet.se/swamid/medlemmar/. SWAMID offers quality assured and secure identification of employees, students, alumni and other associated in higher education in Sweden, in the Nordic countries, in the rest of Europe and also in North America and Asia... read more at www.sunet.se/swamid.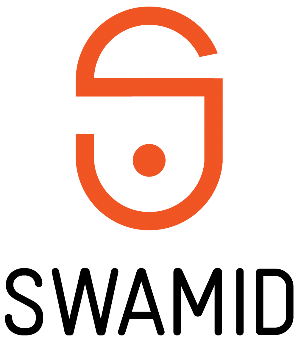 Read our Getting Started with SWAMID page. Looking for technical information and guides? The eduroam and SAML WebSSO sections are for you. Our SWAMID Advisories page contains information about current security events related to SWAMID. Our SWAMID News and SWAMID Events pages contain link to current activities and updates from the SWAMID Operations and Board of Trustees.
SWAMID Wiki Language
The SWAMID Wiki is mostly provided in English to facilitate integration of SWAMID by non-Swedish speaking organisations and companies. There is however pages in Swedish when the intended readers are from Sweden.
SimpleSAMLphp har skapat en Security Advisory om en sårbarhet i SimpleSAMLphp där det är möjligt att:
om SImpleSAMLphp är en IdP kan någon som genomför en attack utge sig för att vara en SP och få dess attributrelease eller
om SmpleSAMLphp är en SP kan någon som genomför en attack totalt lura tjänsten om vem det är om loggar in.
Rekommendationer
Uppgradera till senaste versionen med av det inbyggda verktyget composer genom att köra "composer update".
Mer information
Shibboleth Consortium har skapat en Security Advisory om en sårbarhet i Shibboleth Service Provider där det är möjligt att genomföra dataförfalskning baserad på felaktig XML.
Rekommendationer
Uppgadera biblioteket XMLTooling-C till V1.6.4 eller senare och starta sedan om påverkade processer (shibd, Apache, etc.).
Hur gör jag detta?
Linuxinstallationer som använder de officiella RPM-paketen kan uppgradera dessa till senaste versionen för fixen ska installeras.
MacPORT av Shibboleth SP måste uppdateras från aktuell webbplats.
Windowsversionen av Shibboleth SP uppgraderas till senaste versionen(V2.6.1.4).
Mer information